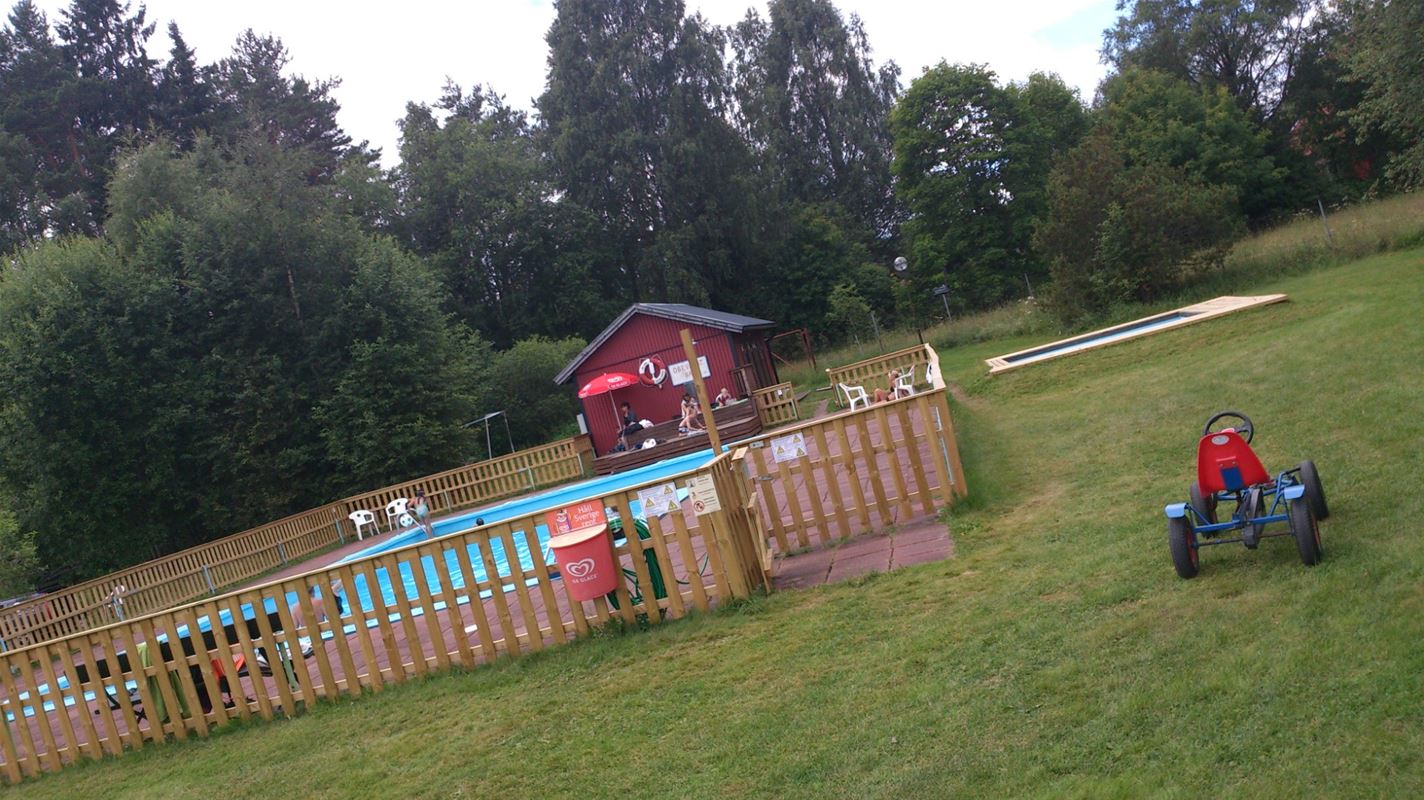 Yttermalungs Camping
Malung, Hagariset 14
Yttermalungs Camping is located in Yttermalung, a tiny village in the rural parts of Dalarna. There are 10 cabins all with own sanitair. The campsite has 10 spacious spots with electricity (max 16 ampere) for caravans or tents. Also two Glamping tents for rent during the summer. In the summer there is a heated swimming pool and in the winter an ice rink next to the campsite. Also many other activities for young and old, both in summer and winter.
Show more
Show less
Book
More information
Description
Good to know
Pets not allowed
InfoPoint
Bedlinen for rent
Sauna
Prebook final cleaning
Links
Find here
Visiting address: Hagariset 14, 782 91 Malung
Reviews
Overall opinion
<% Summary.Rating | roundRating %>
<% Summary.RecommendedYes %> of <% Summary.RatingCount %> recommends
---
<% score.Name %>
<% score['Rating'] | roundRating %>/<% score['RatingMax'] %>
---
<% review.Title %>
<% review.Body | truncate %>
"<% review.Body %>"
Recommended by <% review.Signature %> anonymous Not recommended by <% review.Signature %> anonymous
Created <% review.Completed | toLocaleDate %>
Shows <% reviewsToDisplay.length %> of <% TotalNrReviews %>