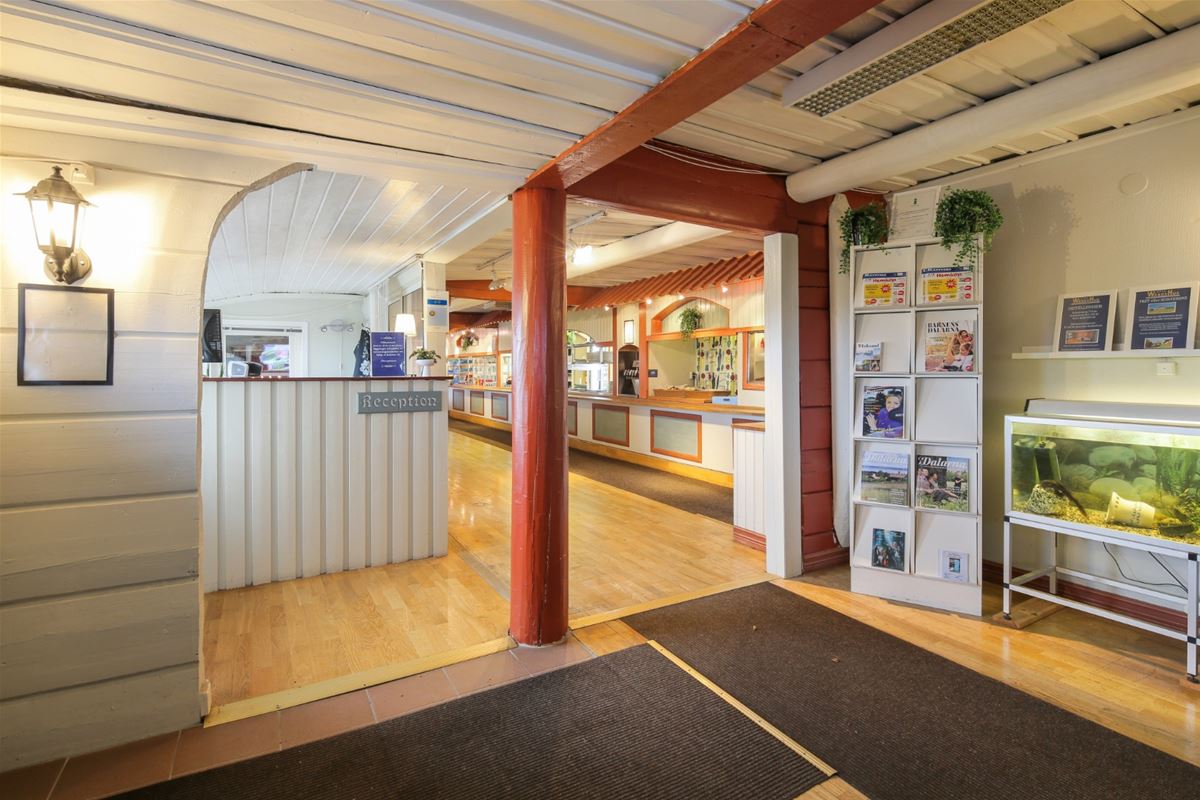 Dala Wärdshus Hantverksbyn
Rättvik, Hantverksbyn
The charming log cabins with sod roofs have 37 rooms with separate entrences, showers and toilets. You'll park right by your cabin will then be able to enjoy the view from the porch and eat a delicious dinner in the restaurant. Breakfast is served every day between 7.30 and 10.00. There is also access to a sauna and a wood fuelled outdoor hot tub, available on demand.
Show more
Show less
Book
More information
Description
Good to know
Breakfast
Pets not allowed
Restaurant
WC facilities for disabled
Bedlinen for rent
Charging station electrical vehicle
Sauna
Wifi
Find here
Visiting address: Hantverksbyn, 795 36 Rättvik
Reviews
Overall opinion
<% Summary.Rating | roundRating %>
<% Summary.RecommendedYes %> of <% Summary.RatingCount %> recommends
---
<% score.Name %>
<% score['Rating'] | roundRating %>/<% score['RatingMax'] %>
---
<% review.Title %>
<% review.Body | truncate %>
"<% review.Body %>"
Recommended by <% review.Signature %> anonymous Not recommended by <% review.Signature %> anonymous
Created <% review.Completed | toLocaleDate %>
Shows <% reviewsToDisplay.length %> of <% TotalNrReviews %>