Grövelsjön, STF Mountain station
Peace and quiet, stillness and fresh air. At Grövelsjön, you can discover your own atmosphere. Sit at a table in the restaurant 816 metres above sea level and gaze over the Norwegian mountains across the border. Enjoy a three course dinner with organic ingredients in our KRAV-labelled restaurant.
Description
After a peaceful night without any traffic noise, the breakfast buffet awaits where you can charge your batteries for a day in the mountains. Maybe you decide to join one of the mountain lodge's knowledgeable guides for a trip to Båthusberget on the Norwegian side of the border, or a hike in Gutulia National Park, with its ancient mountain forests. Round off your day in the mountains with a relaxing aromatherapy bath in our Spa centre, or a massage to soften up stiff muscles.
Here you can find peacefulness and harmony combined with exciting activities, themed weeks and courses. The mountain lodge has been awarded the ecolabel Svanen and we are also one of the first tourist establishments to be awarded the Nature's Best.

The mountain lodge offers a full range of services, with many different accommodation alternatives at different prices. You can choose a little bit more luxury, with a shower and toilet in your room or a room with facilities in the corridor. Choose full-board or half-board or cook your own food in the self-catering kitchen.

Take part in our themed weeks and courses, guided day trips and other exciting events, or simply enjoy your stay at your own pace.
In our KRAV-labelled restaurant, we serve breakfast, lunch and dinner (please pre-book). The majority of our raw ingredients are organically grown. Vegetarian food and special dietary requirements should be prebooked. Coffee shop. Fully licensed.
During the whole season, our guides offer full-day or half-day hiking trips five days a week on both the Norwegian and Swedish sides of the border. The trips vary in length from 10 km to 25 km.

Rental of a wide range of outdoor equipment, everything from skiing equipment, cross-country skis, ski boots, tents, outdoor stoves to sleeping mats. Our shop offers an assortment of outdoor equipment, clothing, food items, personal hygiene items and souvenirs.
A sauna is available. A spa with aromatherapy baths, massage, aerobics, yoga or qi gong and more.
Groups and conferences:

Forget the traditional conference venues. Experiences, activities and unrivalled views create the possibility for free thinking. At Grövelsjön, you can find the perfect balance between concentration when working and recreational activities during leisure-time. We can receive groups of up to 120 people and naturally offer all the essential conference equipment.


Good to know
Pets allowed
Conference rooms
Restaurant
Wifi
Spa
Bedlinen for rent
Breakfast
Pets prohibited
Charging station electrical vehicle
InfoPoint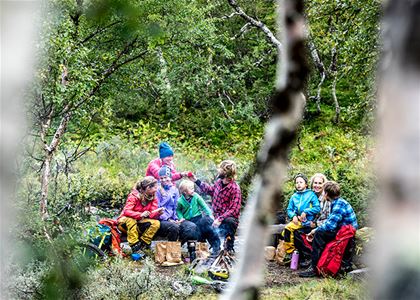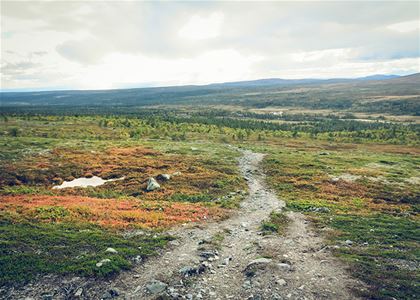 Reviews
<% summary.RecommendedYes %> of <% summary.Count %> recommends
---
Overall opinion
<% summary.Rating | roundRating %>/<% summary.RatingMax %>
<% score.Name %>
<% score.Rating | roundRating %>/<% score.RatingMax %>
---
<% review.Title %>
<% review.Body | truncate %>
<% review.ScoreList.Score.Rating %>/<% review.ScoreList.Score.RatingMax %>
Recommended by <% review.Signature %> anonymous Not recommended by <% review.Signature %> anonymous
"<% review.Body %>"
Created <% review.Completed | toLocaleDate %>
Shows <% reviewsToDisplay.length %> of <% reviews.length %>
---