Gesundaberget Skilodge & Cabins
Gesundaberget is located next to Gesunda village in Sollerön. Located close to the Lake Siljan, which offers magnificent views, which are awarded with three stars in Michelin's "Green Guide", in all directions. Its height is 514 meters above sea level and 353 meters above Lake Siljan's average water level. The Gesundaberget has for long been a popular tourist destination and alpine facility in summer and winter.
Description
The skilodge is located below the slopes next to Kattis Kafé, sports shop, ski rental and bike rental. A little further down is the experience park Santaworld. The lifts and the top cabin are open both in the winter for ski / snowboarders and in the summer for hiking and downhill skiing on a bicycle (mountain bike). The resort / mountain offers alpine skiing and downhill cycling of high standard and the variety of pistes and cycle tracks are many.
The skilodge consists of 46 rooms; 2-bed room and 4-bed room with own shower and WC in the room. Large kitchen with dining areas and sofa with TV are available. Sauna. The rooms have bunk beds and some rooms have a "family bed" where the lower bed is wider (120 cm).
There are modern 4 bed and 8 bed cottages with wc, shower, sauna, fireplace, dishwasher, ski in / ski out.
Opening hours Lifts:
NOTE!! The Bikepark is closed on 3-4 August, due to competition.
Summer premiere Saturday 1 June 10.00-16.00
June 1 to June 16, Saturday and Sunday 10.00-16.00
June 21 to August 11, every day from 10.00 to 17.00
All Thursdays in July the evening open in the lift. 10:00 a.m. to 20:00
August 17 to October 6, Saturday and Sunday from 10.00 to 16.00
 
 
Facts
Sauna
Wifi
Bedlinen for rent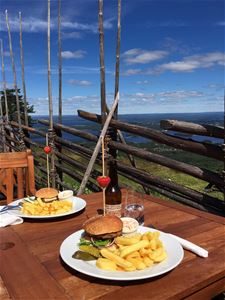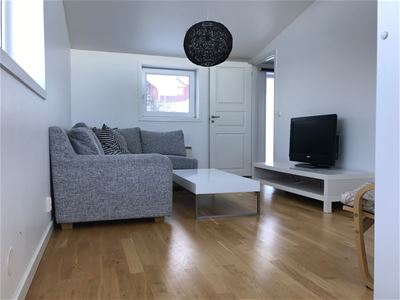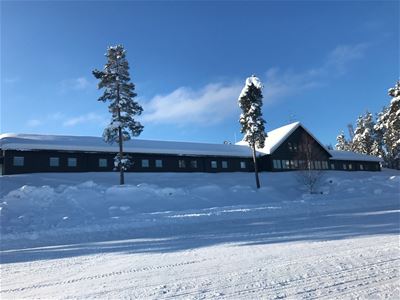 Recensioner
<% summary.RecommendedYes %> av <% summary.Count %> recommends
---
Overall opinion
<% summary.Rating | roundRating %>/<% summary.RatingMax %>
<% score.Name %>
<% score.Rating | roundRating %>/<% score.RatingMax %>
---
<% review.Title %>
<% review.Body | truncate %>
<% review.ScoreList.Score.Rating %>/<% review.ScoreList.Score.RatingMax %>
Recommended by <% review.Signature %> anonymous Not recommended by <% review.Signature %> anonymous
"<% review.Body %>"
Created <% review.Completed | toLocaleDate %>
Shows <% reviewsToDisplay.length %> of <% reviews.length %>
---